"Petite Ami" Necklaces -14 Carat Gold
$

110.00 Coming Soon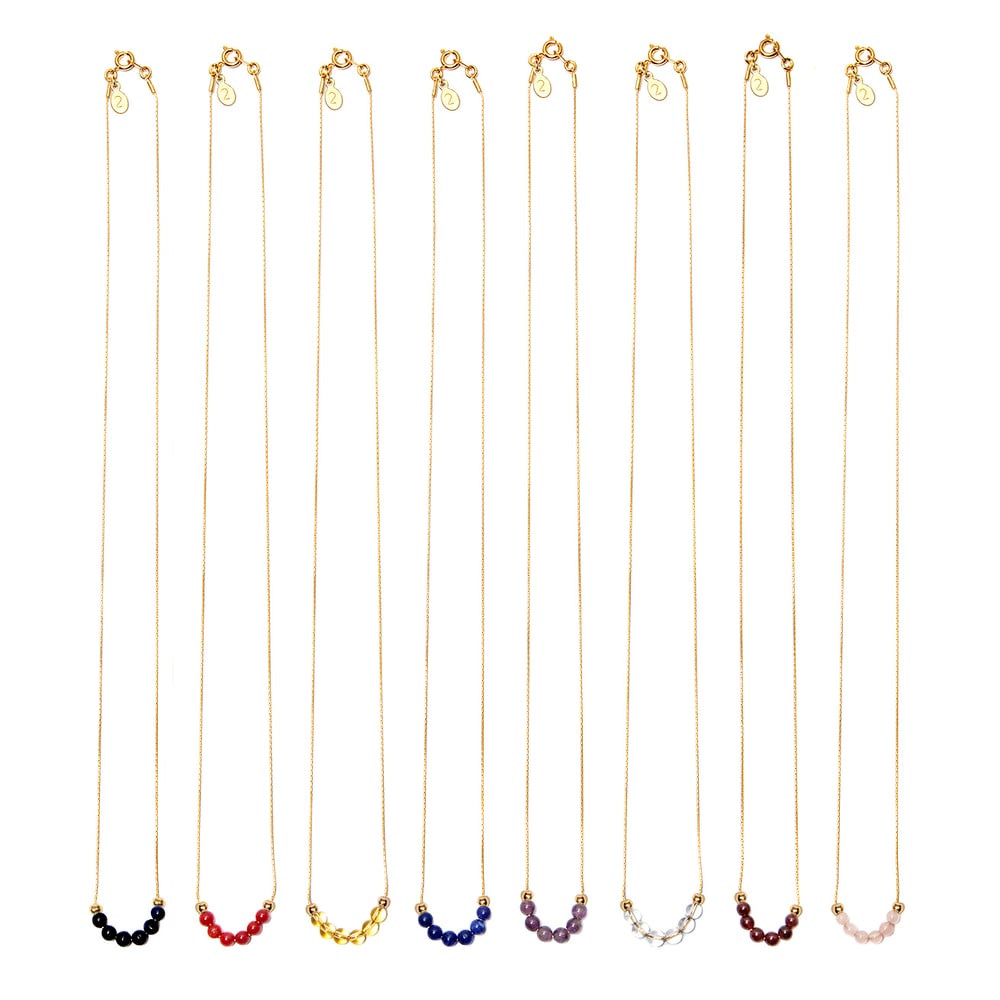 Petite Ami Necklaces are beautifully designed with high quality 14 Carat Gold Filled Snake chain, 14 carat gold filled fittings & quality stone.
The concept behind this collection is that the natural qualities of the stone allow each individual to choose a stone that compliments their lives.
Petite Ami (Small Friends) are a personal good luck charm.
Available as:
Black Onyx Stone provides Protection for the wearer.
Red Coral helps with attaining Prosperity.
Citrine Stone helps with gaining Success.
Lapis Lazuli Stone helps to gain Inner Power.
Amethyst Stone helps to gain Peace.
Clear Quartz Crystal helps to maintain Harmony.
Garnet Stone helps to find Romance.
Rose Quartz Stone for those you Love & to find Love.
Lengths of 50cm.
Comes Beautifully Boxed, with free shipping, via Express Post.
All of our jewellery pieces are hand made in our studio in Sydney.
Will arrive in most places in Australia next day, but some more remote areas will take a few days.
Please enquire about specific international shipping
Share